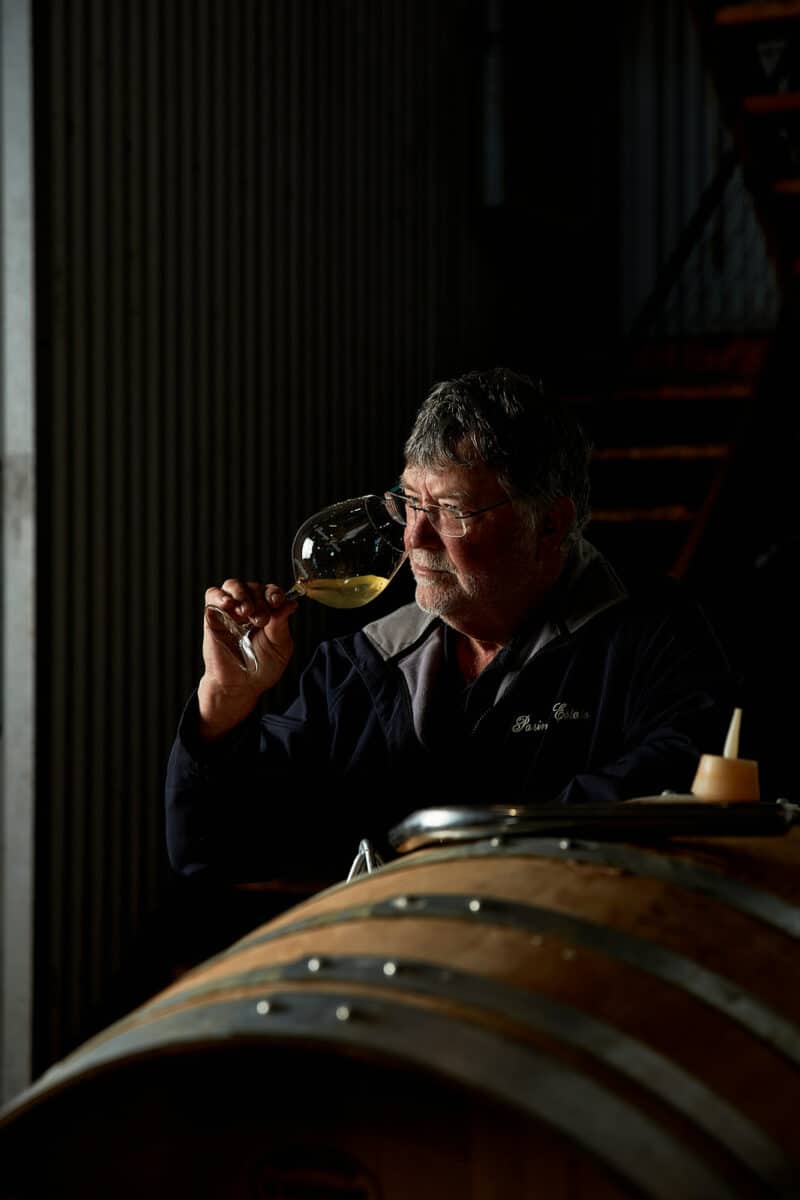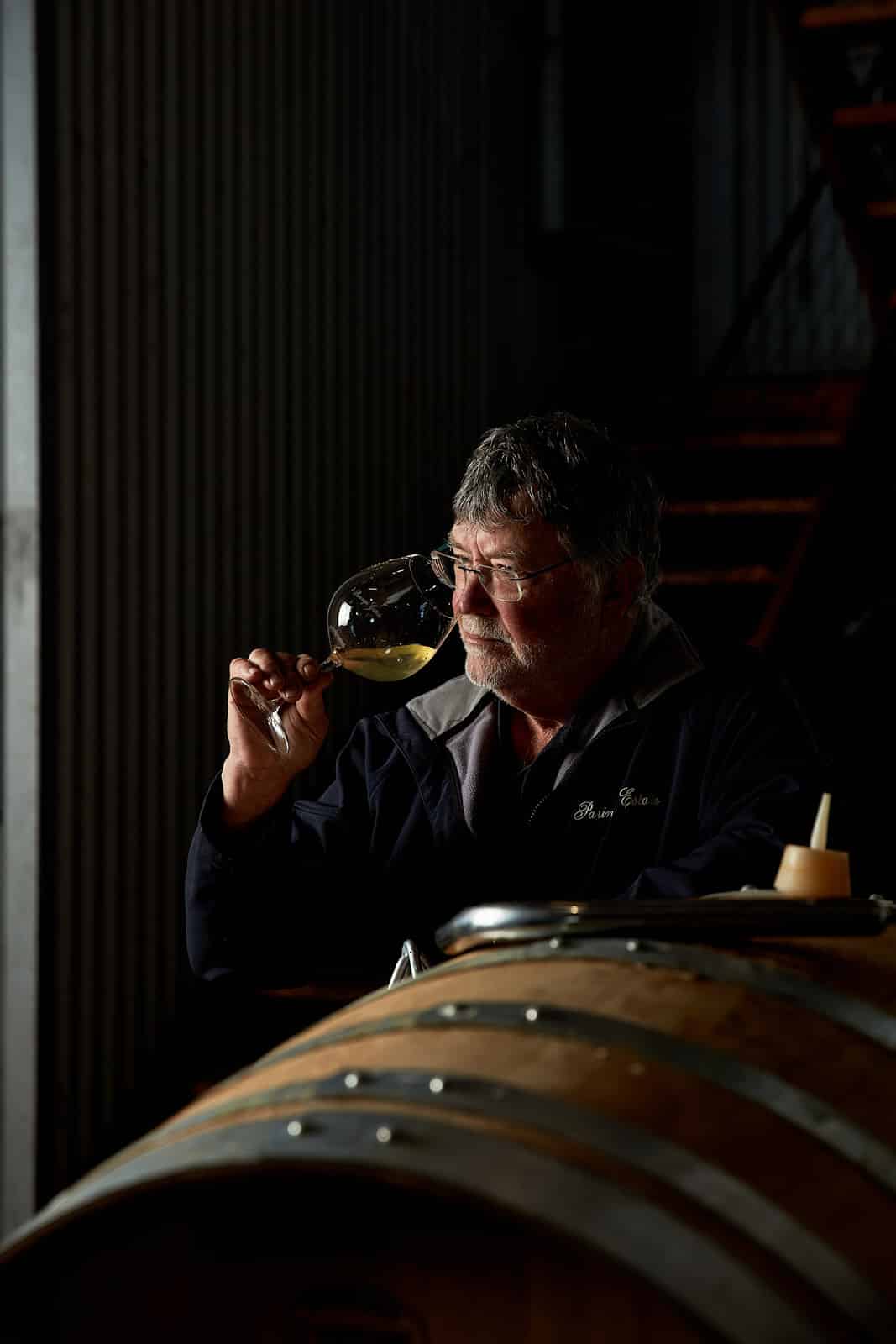 Owner, Winemaker & Viticulturist
A childhood milking cows eventually brought Lindsay back to the land. His father could not see a future in dairy farming, so after gaining an Economics degree, Lindsay became a Geography teacher.
The next stage in his evolution was his graduation from beer to red wine! This came about with the aid of a dedicated teaching colleague! Trips to Osicka Wines to bottle his own reds became a fun and educational experience.
When he tasted a 1980 Seville Estate Shiraz, it was a seminal moment. The elegance and finesse of the wine so impressed him, that he pondered the possibility that maybe he, too, could grow shiraz in a cool climate, and make a similar style of wine.
So in 1984, he bought a derelict orchard on a beautiful north-facing block in Paringa Rd Red Hill South. A year later, after clearing it, he began planting the ten-acre property with vines. He sought advice on planting shiraz in the region, but was told by a local grower that it wouldn't ripen in the cool maritime climate of the Peninsula. Not to be deterred, he planted it in the warmest spot. The rest, as they say, is history!
For a decade Lindsay juggled full time teaching with establishing the vineyard and making wine. Picking would be scheduled for weekends, and he was often up all night pressing grapes. His hands would be stained purple from the juice, so he would have to scrub them with bleach to make himself presentable for the private girls' school where he was working!
It wasn't until 1995, that he was finally able to give up the day job and become a full time winemaker.
In 2007, the teacher who had no formal training in wine was awarded the "Best Winery in Australia," in the 'James Halliday Wine Companion'. Lindsay likens it to being chosen as captain of the Australian cricket team! He has not looked back since. In his words, 'my uncompromising attention to detail, both in the vineyard and winery, has created the Paringa Estate wines.'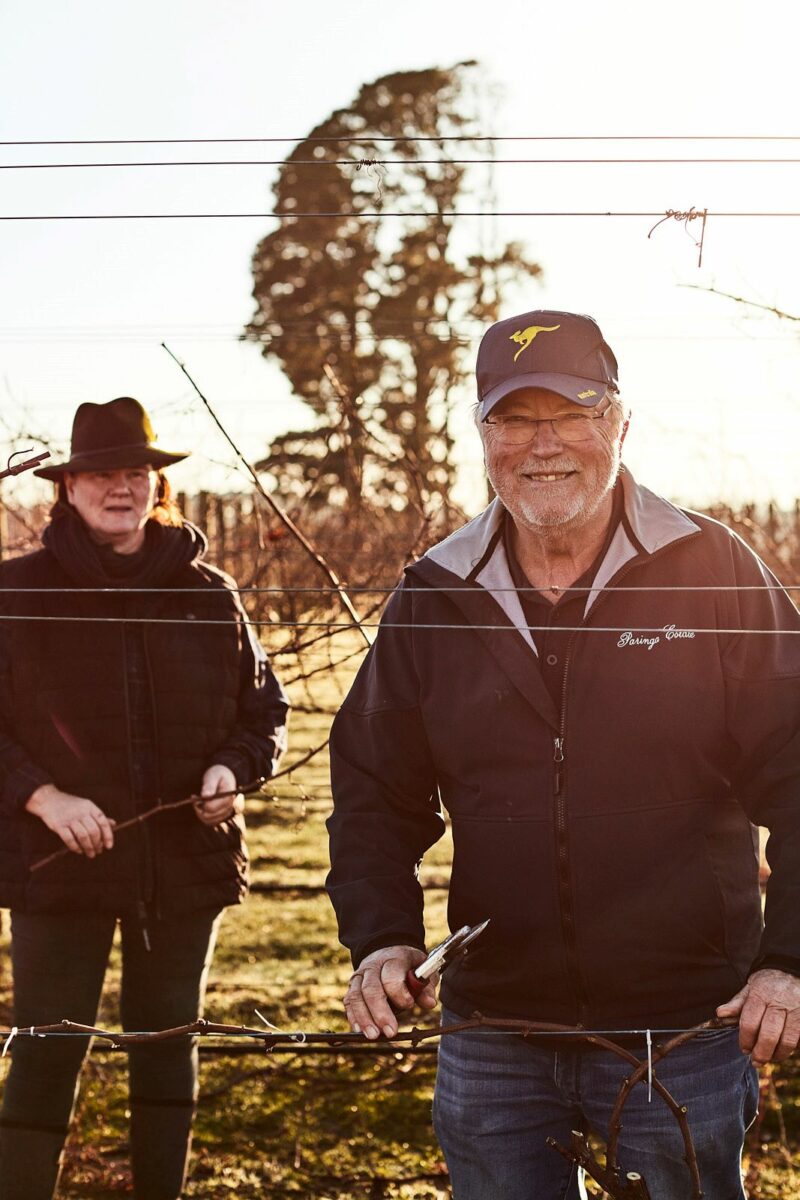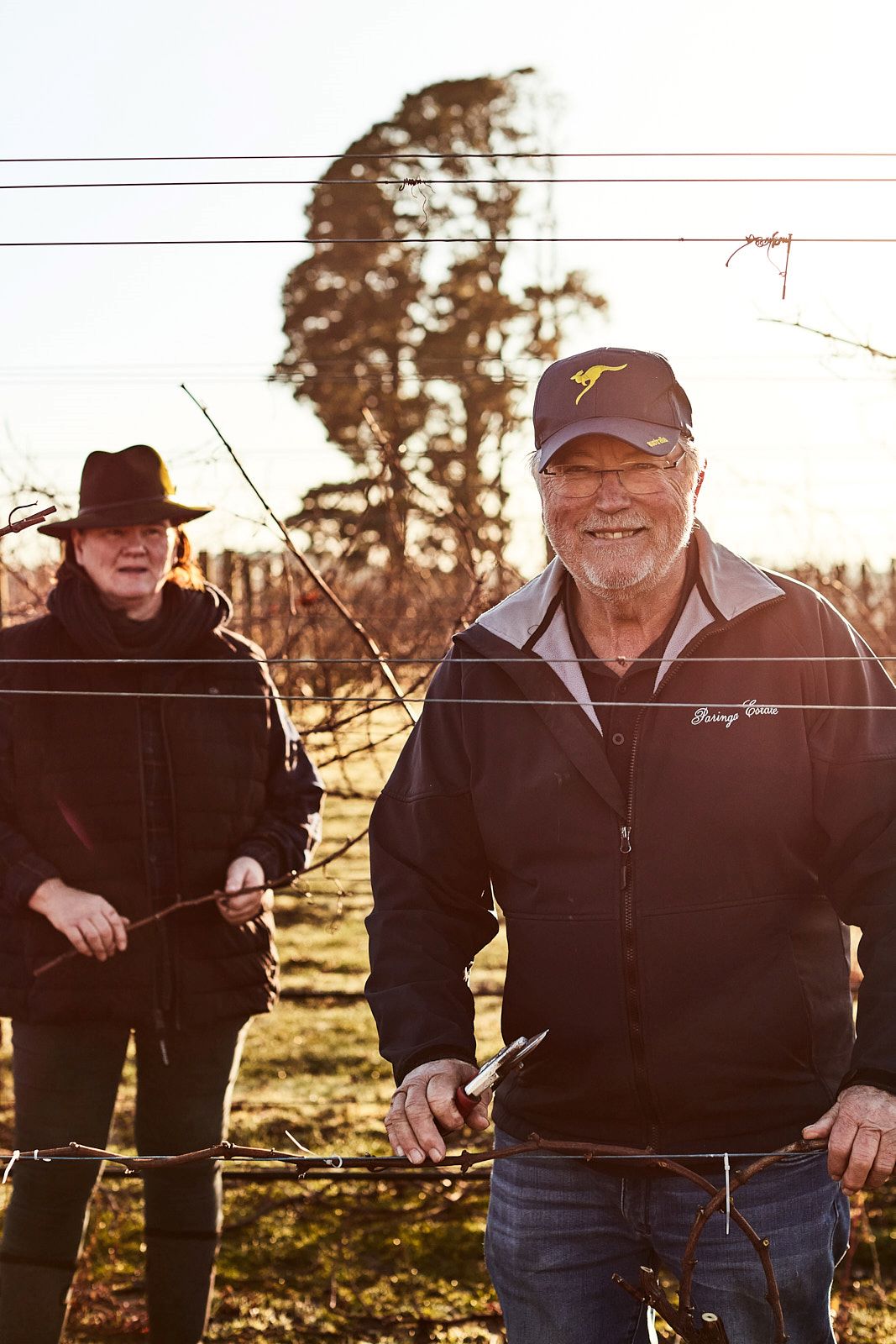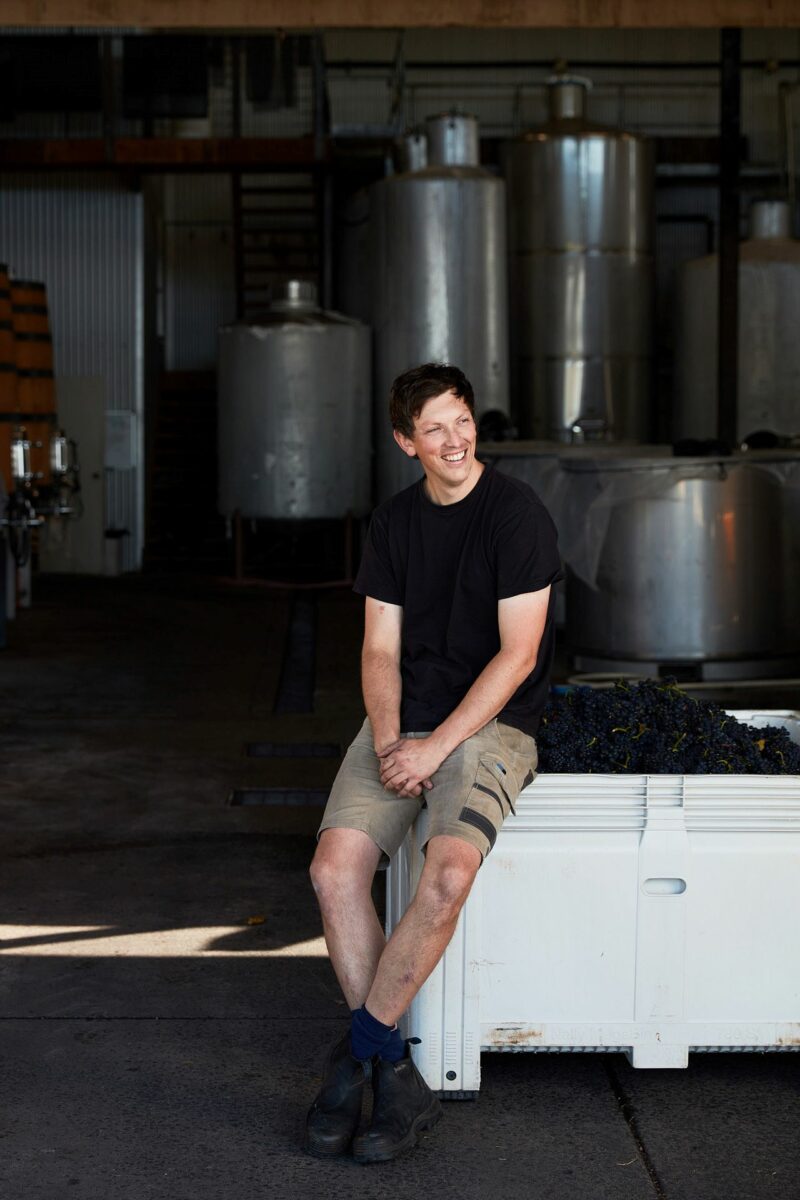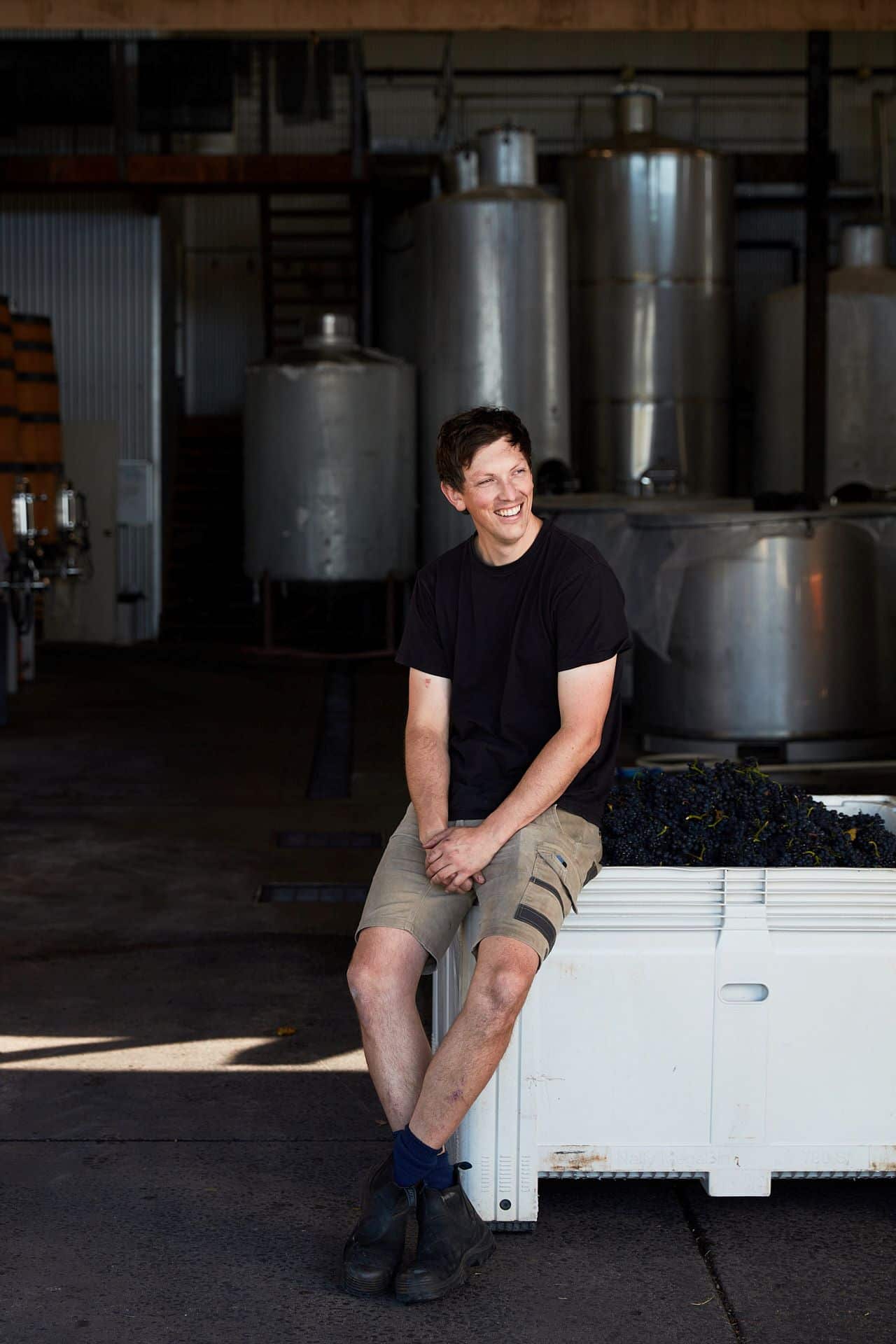 Jamie McCall joined the Paringa winemaking team as Assistant Winemaker in 2012.
When he was an adolescent, playing cricket and football were way more interesting for him than vines and wine, but after completing Year 12, Jamie took a gap year before University, to work in the winery at Paringa. He enjoyed the experience, and developed an interest in wine.
After starting a Bachelor of Science at Melbourne University, Jamie decided to change his studies to winemaking. In 2010, he transferred to the University of Adelaide, Waite Campus, to study Viticulture and Oenology.
After graduating in 2012, he worked on the Peninsula, doing a vintage at Kooyong, and several at Paringa. Then in 2015, he went to the USA, to do an internship during vintage at Domaine Drouhin Oregon. Under the tutelage of 4th generation Burgundian winemaker, Veronique Drouhin, Jamie gained invaluable exposure to different winemaking techniques, with a large focus on producing high quality Pinot Noir.
Ahead of the 2017 vintage, Jamie was put in charge of winemaking at Paringa Estate. Growing up as a young boy on the Estate, Jamie is excited to now be following in his father's footsteps as our next generation winemaker.